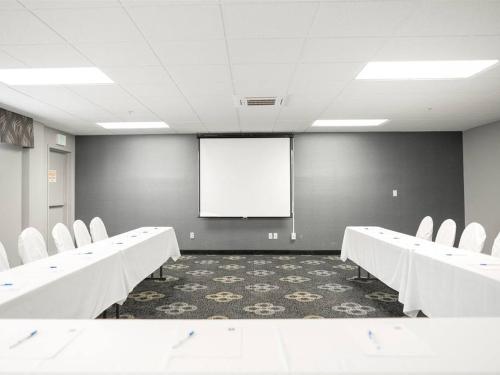 Our business amenities include a work station complete with a Windows computer running on high speed internet and printer for you to take care of any work you might need to durring your stay!
We also have two meeting rooms available, the Meridian room with a max occupancy of 60 people and the Rainier room with a max occupancy of 20 people. These can be utilized for everything from corporate meetings to bridal showers and we can accomidate numerous different configurations!
Our meeting room services include...
Lunch platter
Coffee, water, and other beverages
Projector
White board & dry erase markers
Call us today if you are interested in getting a quote 253-872-2211